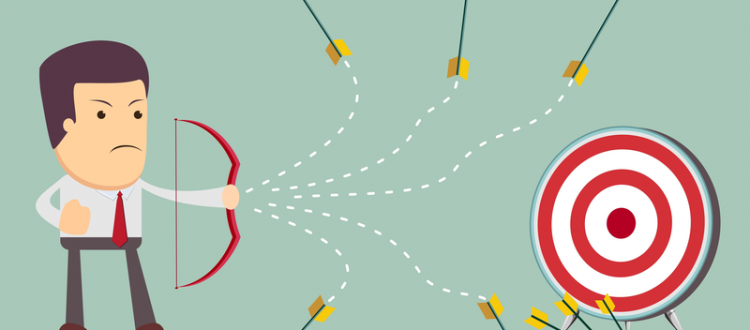 Over 95% of Your Website Visitors are Unknown, So Your Messages are Missing the Target
A Tool for Every B2B Company
LeadLinx "Customer Discovery" is an amazing new technology that allows organizations to gain total visibility of the companies and people visiting their website, with specific details on each visit and a direct link to the employees viewing the site!
From Anonymous to Known
Everyday your website gets hundreds, if not thousands of visitors. Anyone can track the aggregate performance of their site, but drilling down to identify a single site visitor has simply been impossible. That is why Linx has created a new technology that allows companies to immediately turn that anonymous visitor into a known prospect!
What begins as a view of the companies that are potential customers, now turns into an overview of the company's personnel directory, where you can search by role, title or function to get the full contact information of the prospect who visited your site!
Below is a view of the "Quality" personnel that are the target audience for one of our clients.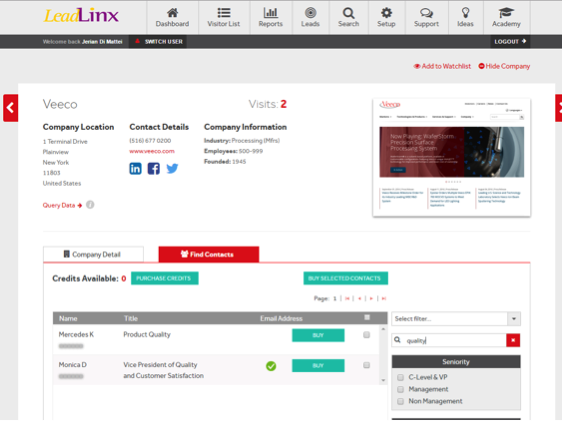 Once Known… Now Nurtured!
Once sales and marketing confirm the contact is a legitimate decision maker or influencer, now the fun part of LeadLinx goes into action… our Lead Nurturing process. Our technology now automates a series of emails to educate, inform, entertain and notify the potential customer depending on the site content viewed by them in their first interaction.
Our system then automatically changes the flow of information to the prospect based upon each successive point of interaction. This fine tunes and personalizes the information to maximize relevancy and timeliness.
The Results
With the use of our LeadLinx system clients are finding sales increases of 31%. This is due to the monitoring of each touchpoint, of which 85+% would have gone on anonymously. As the chart below shows, the green section is the point in time the prospects within our target company became known to the sales team, and the interactions that closed the sale.
As today's new B2B marketing strategies are becoming more account based rather than individually focuses, our LeadLinx system connects all the players in all functional roles to ensure that sales is connecting to and managing the entire opportunity, not just the pieces.
To find out more about LeadLinx click here
To turn your anonymous website visitors into customers, click here.