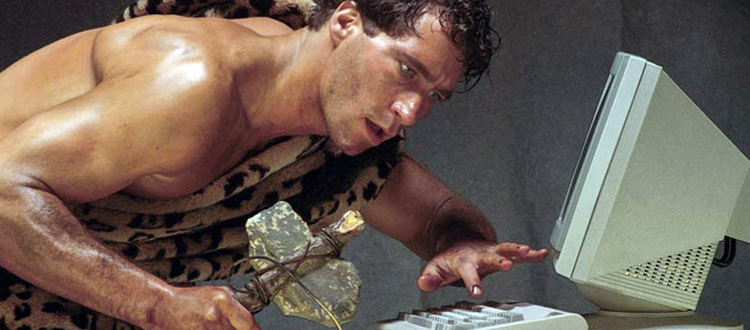 Traditional Advertising May Not be Dead, But it Has Evolved…
Not the Buggy Whip Business, But!
The famous article by Theodore Levitt, "Marketing Myopia" is playing out in the Ad business today. The model of huge media budgets and one way communications is finally becoming a dead form of marketing. The influx of technologies and the innovative companies that have created them have truly upped the ante and created new business models for most marketing companies.
Today, the products and services offered by Advertising agencies has changed dramatically. New titles that never existed in companies are now common – like Chief Marketing Technologist, Social Media Engineer, Content Liberian, Engagement Manager… and the list goes on.
Is your company keeping up with the changes in your marketing department?
What has changed?
Without getting into the specifics of each role change in marketing, the key elements of marketing that have changed are the types of creative/content that is created and the way it reaches your audience. The reason is best summarized by this quote from Google Chairman Eric Schmidt:
"We don't need you to type at all because we know where you are. We know where you've been. We can more or less guess what you're thinking about … "
Targeting/Media
The new big data era has brought in technologies that allow buyers to target by not just demographics and psychographics, but by real time data that links your message to customers based upon behaviors and predicative algorithms. The results are uncanny.
As an example, for less than $1,000 per month in media costs, Linx has been able to generate dozens of highly qualified B2B leads for highly technical engineering projects, some with the value of millions of dollars.
The future of targeting is only going to get better as new real-time marketplaces create more efficiencies in broad groups of vertical media options.
Relevancy and Timing
Big data also mean we can make sure that we are providing the perfect message to right prospect/customer at the right time. This is the key today in building quality relationships with customers. It is a key of reputation management that all businesses should begin to measure.
When done properly you not only improve your relationship with the customer, you improve the response rate and return on your marketing investment. For example, Linx uses Marketo to help assess behavioral scores for customer to properly send messages to them along their buying journey… from information gathering, to competitive research, to ready to buy, each message and offer is personalized to the unique experience the customer expects.
What remains the same?
At the core of every Adman is creativity and innovation. The ability to see what others don't. To create culture and see what trends will build your business. The best still go back to business school and use strategy to drive results.
Strategy
There is nothing more important than implementing marketing strategies that are aligned to your business strategies and future goals. In fact, that is how we came up with our name – LINX. We realized that while the tools we use over time would change, our core competencies should not. We have shown time and time again, the right strategy provides 100 times the value of a great creative program. The right strategy ensures that the ROI on your investing is maximized. This is one of the most important roles Adverting Agencies should provide.
As an outsider, we are able to look at your business, markets, channels, and products/services from a fresh, unique and broad perspective. Brining the knowledge and expertise learned from 1000's of other clients into solving your businesses most pressing challenges.
In fact, due to their strategic and innovative abilities, today many agencies are helping to develop NEW products and services for their customers.
Branding and Creative
Ahh, The heart of an Agency! Creating your brand persona is the ultimate weapon in today's new marketing world order. Consistency of Look, Tone & Feel are the three components that must be managed across all platforms and channels. Once you have established these three elements, it is time to create the content strategy that will be worked into the creative executions… with a focus on engagement and interactions! All with a cadence that is timed to the desires of your audience.
The Who, Why and What of your messaging is key to making the branding and create work harder. Who is the community you serve, and not just directly? Who influences, advices, buys and supports your market? Why do they want to know your brand and what inspired them to connect with you in the first place? What do they want to hear from you and when? (back to the relevancy and timing)
Has your organization evolved?
So where is your organization in the new world order of marketing? Are you still in the Stone Age or have you rebuilt your staff and processes to create a future of success. Staying relevant to your customers is easy if you build a listening organization and integrate marketing into every aspect of your sales, customer services, marketing and product teams.
The best advice I can offer at this time, based upon success achieved from testing, is that you rebuild your organization, not around your products, but around your customers. This will ensure that your company never succumbs to the Marketing Myopia that the disruption in the marketplace is causing.