Why Marketing Should Lead Your Digital Transformation
The Answer is Clear
Too often as companies begin the process of digital transformation, the lead role is first assigned to the IT department. After all, they are responsible for connecting the organization's data, systems, and people. But in that decision lies a critical error. The technology is not the primary focus of a digital transformation. How you use the knowledge generated from the technology to drive value for the customer and company is the primary focus. And that is why research shows marketing must be at the center of an organization's digital transformation.
It's All About the Customer
"CMOs lead the transformation in 34% of companies, while CIOs and CTOs take charge of digital transformation in only 19% of companies"
Source, Altimeter
Digital transformation is not just about marketing, but it is a strategic approach to defining how to put customers at the center of all business operations and leverage new technologies to optimize the customer experience. This is the basis of moving from a product-centered culture to a customer or market centered culture. Here are the main reasons organizations begin a digital transformation.
Improve Customer Experience and engagement levels
Increase efficiencies for the business and customer
Optimize business decision making and put power in the hands of employees who touch customers
Respond to market opportunities more effectively and to seamlessly scale
Accelerate innovation by disrupting your current business model (before someone else does!)
Create cross-disciplinary customer centered teams that transform the business structure beyond operating/product silos to get to market faster

Rethinking Organizational Structure
Successful Digital Transformation implementations go one step beyond Business Process Improvements. They create structural changes in an organization and incentivize and reward employees who create organizational value by successfully innovating and delighting customers and their experiences with the brand.
From strategy to culture and process to structure each area of focus creates a very different outcome when you begin your digital transformation with a leadership team built around your customers.
Arranging Leadership by Customers, Not Products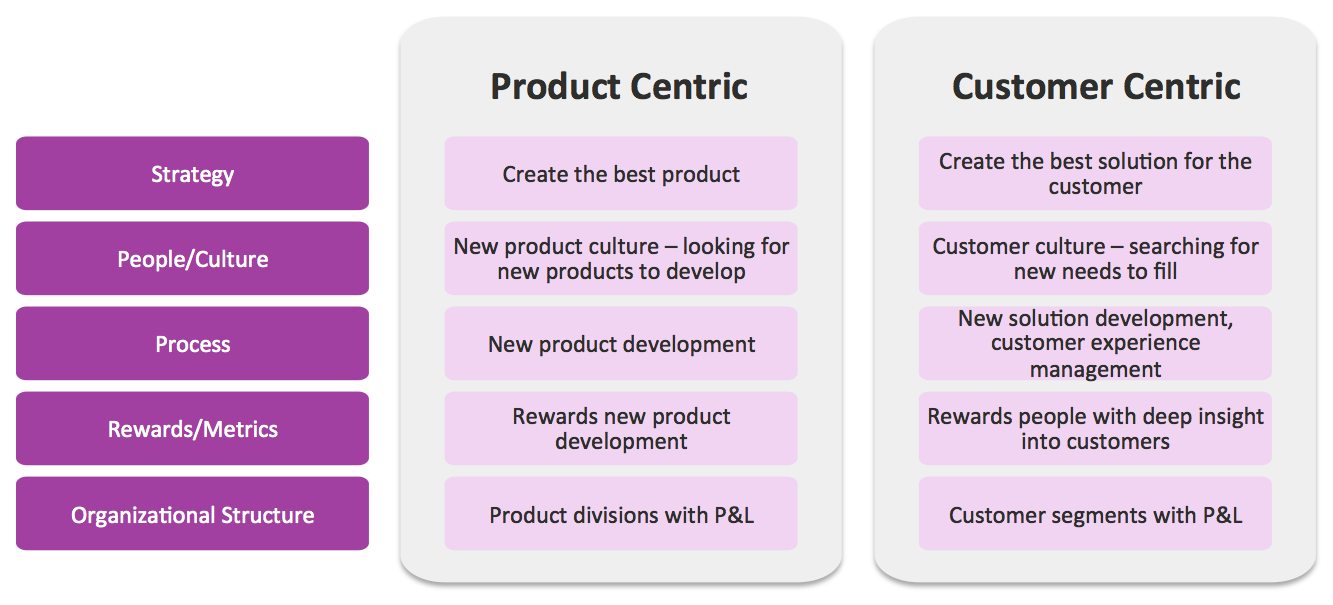 The Six Stages of Digital Transformation
Where do you find your organization on the path of transformation? The six stages defined below are a great way to assess where you are and how to get where you want to be.
1. Business As Usual
Organizations operate with a familiar legacy perspective of customers, processes, metrics, business models, and technology, believing that it remains the solution to digital relevance.
2. Present & Active
Pockets of experimentation are driving digital literacy and creativity, albeit disparately, throughout the organization while aiming to improve & amplify specific touch points & processes.
3. Formalized
Experimentation becomes intentional while executing at more promising & capable levels. Initiatives become bolder, and as a result, change agents seek executive support for new resources & technology.
4. Strategic
Individual groups recognize the strength in collaboration as their research, work, and shared insights contribute to new strategic roadmaps that plan for digital transformation ownership, efforts, & investments.
5. Converged
A dedicated digital transformation team forms to guide strategy & operations based on business & customer-centric goals. The new infrastructure of the organization takes shape as roles, expertise, models, processes, & systems to support transformation are solidified.
6. Innovative & Adaptive
Digital transformation becomes a way of business as executives and strategists recognize that change is constant. A new ecosystem is established to identify and act upon technology and market trends in the pilot and, eventually, at scale.
From CMO to CCO… The Challenges and Rewards
Digital Transformation is causing a complete redefinition of the CMO role as well. Today we see CMOs have had their role redefined as the Chief Customer Officer (CCO) or Chief Digital Officer (CDO). Why? A solid customer experience requires collaboration between many different departments, so the idea of Chief Customer Officer, with positional power, budget and staff, has emerged.
The Chief Customer Officer needs to have the time, skills, and power to make decisions and the budget to bring all the disciplines together and make the organizational changes required to deliver on the brand's promise of a superb end-to-end customer experience. Whether the title of the role is CMO or CCO, the leader needs to:
Champion a very high level of customer-centricity
Set the direction for a holistic customer experience
Be accountable for all customer outcomes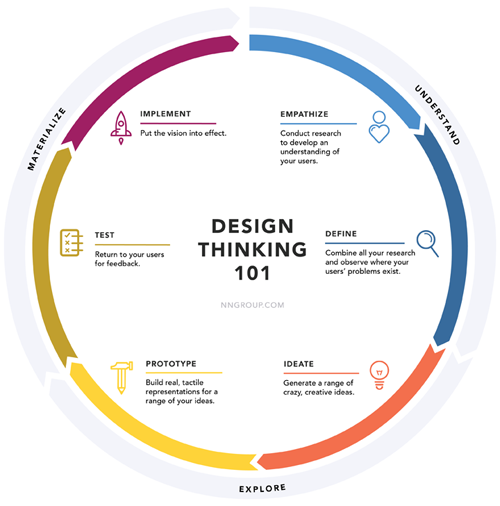 Agile, design-thinking is required to lead the changes needed for successful customer experience and digital transformation is the integral part of the equation as marketing moves from communications to business innovation.
Marketing Leadership provides the best framework to leverage the abundance of data created in digital transformation. Data requiring immediate analysis and predictive insights to deliver real-time, optimized customer experiences and provide meaningful mass personalization at scale.
In the end, it is critical the leader of your digital transformation possesses the mastery of technical and non-technical skills. They need to be a highly collaborative individual to lead cross functional teams and organizational change to move through the six stages of digital transformation, seamlessly.
Those are just some of the reasons that Marketing, and not IT, should be the leaders of the most important transformation your organization will face in the coming decades.